The dreaded January Self Assessment deadline is near! Which means it is time for taking out those stored receipts from folders, shoe boxes, and pockets and starting your Self Assessment.
Most likely than not, that receipt collection is quite large, so why not show it off?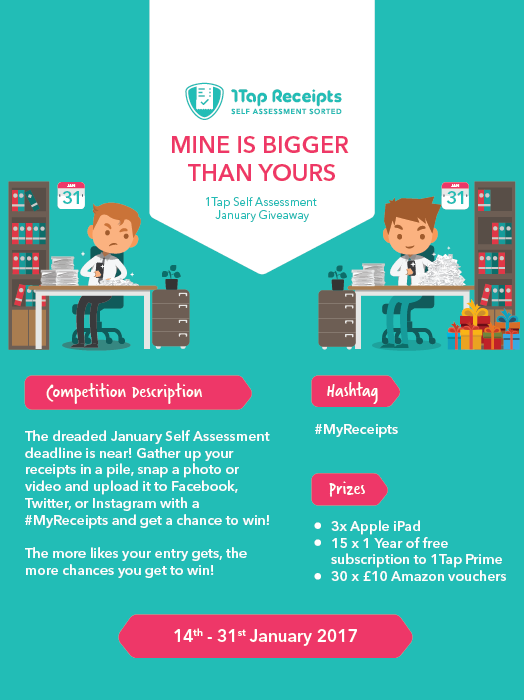 In order to make the time consuming dull task of Self Assessment a bit more fun, we decided to run a little competition and help you push through this dull time of the year. All you have to do is take a photo or a short video of your pile of receipts, upload it to Facebook, Twitter, or Instagram and use #MyReceipts or upload your entry here. And that's it! You have a chance to win an iPad, 1Tap Prime subscription, or an Amazon voucher.
Winners and prize distribution
Winners will be chosen in two categories: Top 10 most liked photos and the 38 most interesting, crazy, unique entries decided by us, the 1Tap team. So don't hesitate, snap that receipt collection, upload it and share with everyone you know so your chances of winning increase!
In the meantime, have a look at our own entry in the competition, which can also serve as an example for your photo!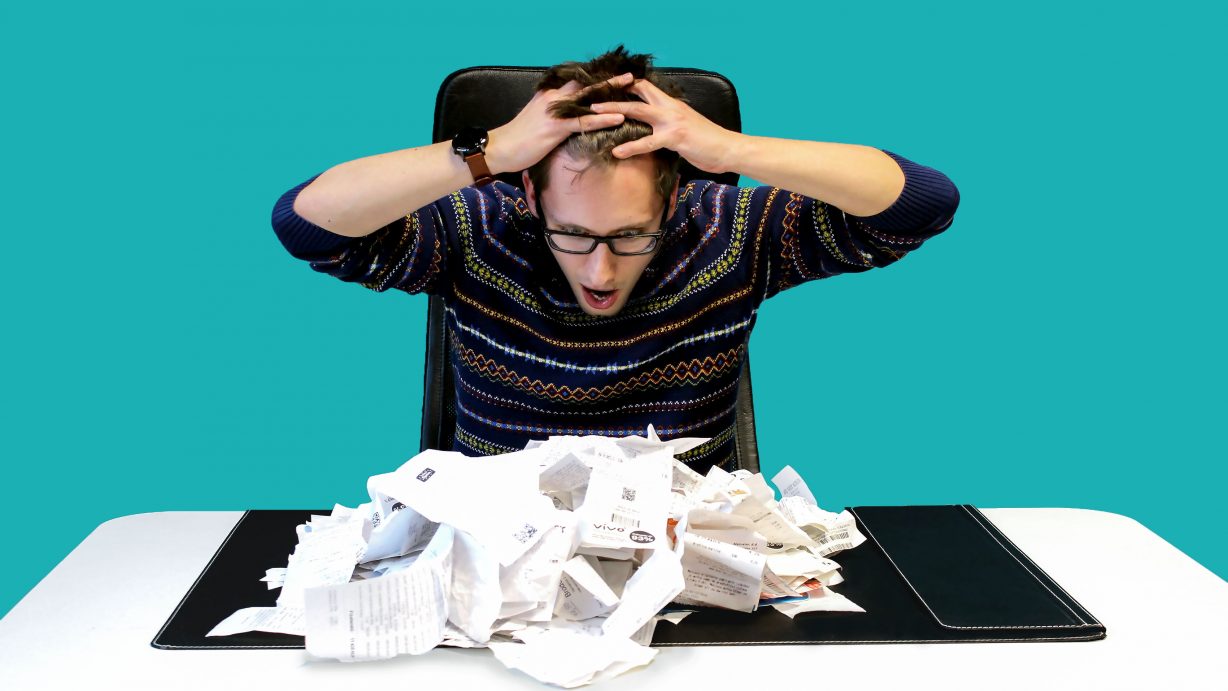 Gallery
To view entries of other users and vote for the ones you like, visit the gallery.
Rules
Rules of the competition can be found here.